Professional, compassionate legal advice for Child Abuse compensation
If you have suffered child abuse in the past - regardless of how long ago it may have been - the right legal advice could help you to move forward and put the experience behind you. We know that it's very difficult to talk about your experiences, but we've helped many clients get justice and move forward with their lives after abuse.
Video - what to expect when you speak to a Child Abuse solicitor
What is child abuse?
Any action that causes harm to a child could be classed as child abuse - even if the perpetrator was also a child at the time that the abuse took place. Child abuse can take many forms, including sexual, physical and emotional abuse.
The abuse itself is committed by individuals. However, organisations such as children's homes or the church are often found legally responsible for the abuse. For example, there could have been failings in their methods for safeguarding vulnerable children in their care.
Why should I take legal advice about child abuse?
Many victims of child abuse have kept all memories of the abuse to themselves for years. They may be well into their adult life before they ever discuss it with anyone, if at all. Just speaking to someone about it may be a weight off your mind and could help prevent other children suffering abuse in the future.
You might be worried about not being believed or be unsure as to whether your experiences actually amount to abuse. All of these thoughts are completely normal and we can help you establish the facts and decide whether or not you have a valid case for compensation. From there, we can guide you through the process if you choose to pursue a claim.
Taking legal advice isn't a point of no return - speaking to us about your circumstances doesn't commit you to going through with any legal process - the choice is still yours. From speaking to us though you will be much clearer on whether or not you want to claim and how to go about it.
When can I claim compensation for child abuse?
If you think you have suffered abuse, we simply recommend that you contact us as soon as you feel able to do so. Strictly speaking, there are time limits on when you can make a claim, however the courts recognise the fact that child abuse claims are more complex. It is very common for child abuse victims to live with the effects of their abuse for years before they feel able to talk about it, so the courts often take a more flexible approach than they might with other types of compensation claim.
Successful claims can be made for abuse that took place years or even decades earlier, so you shouldn't be put off from contacting us if years have passed since the abuse took place. The sooner you contact us though, the easier it might be to prove that you suffered abuse.
If you'd like to know more about the Child Abuse Compensation process, before speaking to a solicitor, these videos will help you get a better understanding. In each video, David Greenwood and Amy Clowrey discuss a different aspect of the process and explain what you need to know before you decide whether or not to pursue compensation.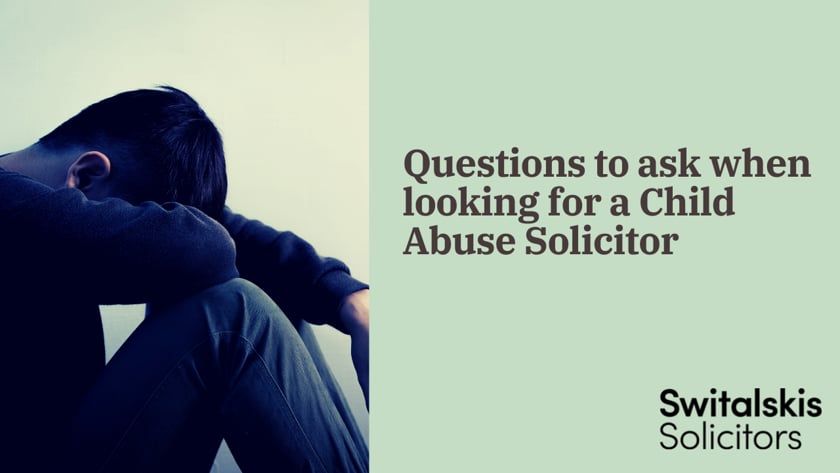 Questions to ask when looking for a Child Abuse Solicitor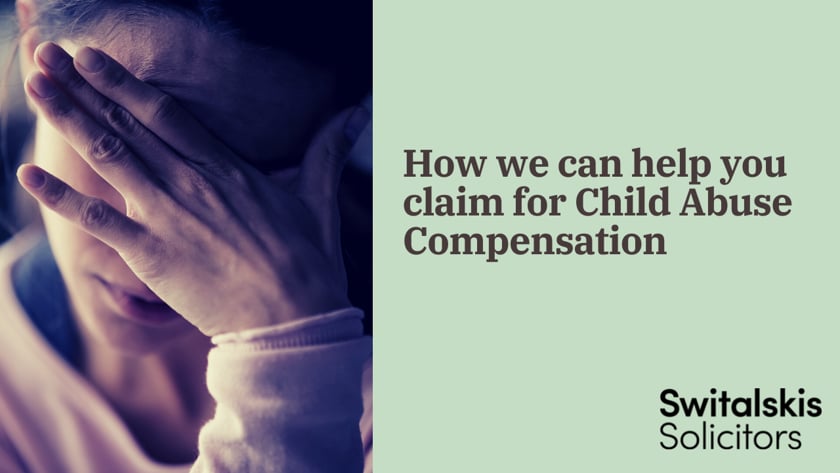 How we can help you claim for Child Abuse Compensation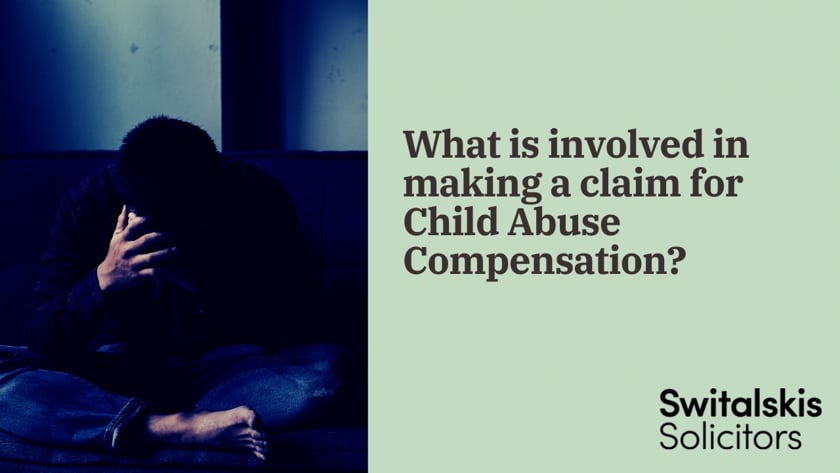 What is involved in making a claim for Child Abuse Compensation?
How can Switalskis help me?
All of our child abuse compensation team are experienced specialists. They are very aware of how distressing it can be to discuss past child abuse and have helped many others through this process. You can speak to them by phone or in person. Where possible we look to offer a home visit so that you feel more at ease and can speak freely. If you have a preference for speaking to a male or female solicitor, this can also be arranged.
Call our free, confidential child abuse helpline on 0800 138 4700 or contact us through the website if you'd like to discuss your circumstances with one of our solicitors.